Magnets for Pain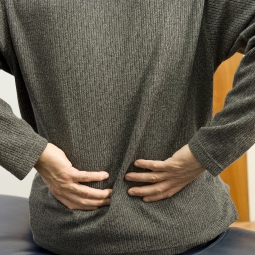 Magnets are often marketed for different types of pain, such as foot or back pain resulting from arthritis and fibromyalgia. Made from metal or alloys, magnets vary considerably in their strength. Magnets marketed for pain are usually encased in a wrap or sold in a product that is placed against the skin near where pain is felt. Different types of magnets have been studied for pain.
Static or permanent magnets: Static magnets have magnetic fields that do not change. The activity of electrons in the metal causes it to be magnetic. These magnets usually aren't very strong and are often put in products such as shoe insoles, headbands, bracelets, and more.
Electromagnets: This type of magnet is created when an electrical current charges the metal, making it magnetic. Devices with electromagnets in them are also marketed for health purposes.
Bottom Line
Research studies don't support the use of static magnets for any form of pain.
Electromagnets may help with osteoarthritis but it's unclear if they can relieve the pain enough to improve quality of life and day-to-day functioning, a 2013 research review concluded. For osteoarthritis, small machines or mats are used to deliver electromagnetic fields to the whole body or to certain joints.
In 2013 the U.S. Food and Drug Administration approved a device that uses strong electromagnets to treat migraines by stimulating nerve cells in the brain, a process called transcranial magnetic stimulation (TMS). TMS may help other pain conditions as well.
Safety
Some magnets may interfere with medical devices, such as pacemakers and insulin pumps.
Beyond interference with medical devices, there isn't much good information on the possible side effects of magnets, but few problems have been reported.
Children may swallow or accidentally inhale small magnets, which can be deadly.
Do not use static magnets or electromagnets that you can buy without a prescription to postpone seeing a health care provider about pain or any other medical problem.
This page last modified December 27, 2017