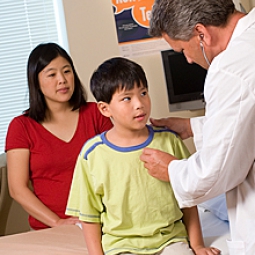 Research has shown that many children use herbs and other dietary supplements. However, there are little data available on their safety and effectiveness in children. The 2007 National Health Interview Survey (NHIS) gathered information on use of complementary health practices among more than 9,000 children younger than 18. Nearly 12 percent of the children had used some form of a complementary health practice during the past 12 months. In addition to herbs and dietary supplements, children use a wide range of complementary health approaches, including spinal manipulation and yoga.
Further, a 2001 survey of 745 members of the American Academy of Pediatrics found that 87 percent of pediatricians had been asked about complementary health practices by a patient or a parent in the 3 months prior to the survey. The pediatricians in the survey were asked most often about herbs and dietary supplements.
This issue provides information about scope of use of complementary health practices by children, safety, and how to discuss complementary health approaches with your patients.
Time to Talk Tips: 5 Things To Know About Dietary Supplements and Children
Information for Your Patients