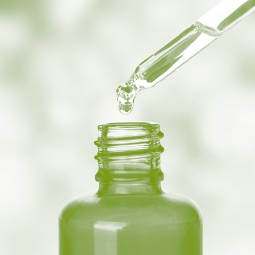 On June 25, 2018, the U.S. Food and Drug Administration (FDA) approved Epidiolex (cannabidiol) oral solution for the treatment of seizures associated with two rare and severe forms of epilepsy, Lennox-Gastaut syndrome and Dravet syndrome, in patients two years of age and older. This is the first FDA-approved drug that contains cannabidiol, a purified drug substance derived from marijuana. It is also the first FDA approval of a drug for the treatment of patients with Dravet syndrome.
In April, the Peripheral and Central Nervous System Drugs Advisory Committee of the FDA unanimously recommended that the agency approve the new medicine after concluding that the results from three adequate and well-controlled trials involving 516 patients with either Lennox-Gastaut syndrome or Dravet syndrome provided substantial evidence of the effectiveness of cannabidiol for the treatment of seizures associated with these syndromes. Epidiolex, taken along with other medications, was shown to be effective in reducing the frequency of seizures when compared with placebo. The most common side effects that occurred in Epidiolex-treated patients in the clinical trials were: sleepiness, sedation and lethargy; elevated liver enzymes; decreased appetite; diarrhea; rash; fatigue, malaise and weakness; insomnia, sleep disorder and poor-quality sleep; and infections.
In general, the risks associated with cannabidiol treatment appear acceptable, particularly given the findings of clinical efficacy in Lennox-Gastaut syndrome and Dravet syndrome, which are serious, debilitating, and life-threatening disorders. Although there is risk of liver injury with cannabidiol, the committee concluded that the observed risk could be appropriately managed with inclusion of relevant language in labeling, education of prescribers regarding the risk of transaminase elevation and need for monitoring of liver enzyme levels, and further characterization of the risk in the post-market setting.
Epidiolex must be dispensed with a patient Medication Guide that describes important information about the drug's uses and risks. As is true for all drugs that treat epilepsy, the most serious risks include thoughts about suicide, attempts to commit suicide, feelings of agitation, new or worsening depression, aggression and panic attacks. Epidiolex also caused liver injury, generally mild, but raising the possibility of rare, but more severe injury. More severe liver injury can cause nausea, vomiting, abdominal pain, fatigue, anorexia, jaundice and/or dark urine.

Reference