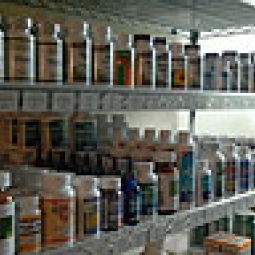 A recent study published in the journal Drug Testing and Analysis found that dietary supplements containing Acacia rigidula, which are generally marketed for weight loss, often contained an amphetamine-like stimulant BMPEA. Researchers analyzed 21 brands of Acacia rigidula supplements and found that more than half (11) of the Acacia rigidula supplements contained BMPEA.
The efficacy and safety of BMPEA have not been studied in people. In general, stimulants can increase blood pressure, heart rate, and body temperature and decrease sleep and appetite. At high doses, they can lead to serious cardiovascular complications, including stroke. Addiction to stimulants is also a concern for anyone taking them without medical supervision.
Regulations for dietary supplements are different and less strict than those for prescription or over-the-counter drugs. To use dietary supplements safely, read and follow the label instructions, and recognize that "natural" does not always mean "safe." Be aware that an herbal supplement may contain dozens of compounds and that all of its ingredients may not be known.
Reference