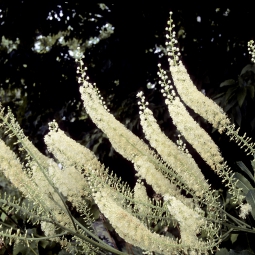 This report summarizes the presentations and discussions from a workshop held on November 22, 2004 to discuss the safety of black cohosh in clinical studies. The report is organized into three general areas:
background information on safety and efficacy of black cohosh;
data from a murine model of breast cancer and metastases to lung associated with black cohosh; and
case information on suspected toxicity associated with use of black cohosh products.
This meeting was sponsored by NCCAM and the NIH Office of Dietary Supplements.
Meeting Summary
View or print the Meeting Summary (40 pages, PDF format).
The topics covered in the black cohosh meeting summary include: