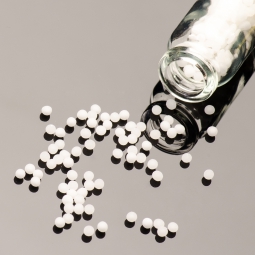 On December 18, 2017 the U.S. Food and Drug Administration (FDA) released a new proposed policy targeting unapproved drug products labeled as homeopathic that have the greatest potential to cause risk to patients. According to the FDA's Web site, the new approach aims to protect consumers who choose to use homeopathic products, by updating the FDA's existing policy to better address situations where homeopathic treatments are being marketed for serious diseases and/or conditions but where the products have not been shown to offer clinical benefits. The new policy also covers situations where products labeled as homeopathic contain potentially harmful ingredients or do not meet current good manufacturing practices.
Under this approach, many homeopathic products will likely fall outside the risk-based categories described in the new draft guidance and will remain available to consumers. The FDA intends to target products with reported safety concerns, those that contain or claim to contain ingredients associated with potentially significant safety concerns, those intended to be used for the prevention or treatment of serious and/or life-threatening diseases and conditions, as well as others that have the potential to cause risk to consumers. Earlier this year, the FDA warned consumers that homeopathic teething tablets and gels may pose a serious risk to infants and children.
Homeopathic remedies are regulated as drugs under the Federal Food, Drug and Cosmetic Act (FDCA). However, under current Agency policy, FDA does not evaluate the remedies for safety or effectiveness. FDA enforcement policies for homeopathic drugs are described in FDA's Compliance Policy Guide entitled Conditions Under Which Homeopathic Drugs May be Marketed (CPG 7132.15).
While the FDA considers comments to the new draft policy, the agency plans to examine how it is implementing its current compliance policy. Given the concerns about consumers' use of potentially ineffective and harmful products labeled as homeopathic, the FDA will consider taking additional enforcement and/or regulatory actions in the interest of protecting the public.
Additional Resources
FDA News Release: FDA Proposes New Policy to Protect Consumers from Potentially Harmful, Unproven Homeopathic Drugs