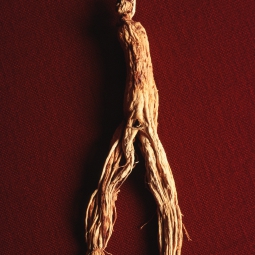 American ginseng (Panax quinquefolius) extract caused laboratory cultures of colorectal cancer cells to die, indicating that the herb may have an anti-cancer effect, according to a study published in the journal Cancer Letters. Although results from the study suggest that combining ginseng with antioxidants such as vitamin C may potentially enhance this effect, there is no evidence yet that this laboratory research can be extended to treatments in people.
Researchers at the University of Chicago treated two types of colorectal cancer cells with steamed American ginseng root extract. This caused damage to the cells' mitochondria, the internal structures that are involved with energy production, and led to apoptosis (cell death). It also increased levels of reactive oxygen species (ROS)—a byproduct of the processes in which cells use and break down oxygen (increased levels of ROS can either bring on cell death or activate the survival pathways that protect against it). The researchers found that fewer ginseng-treated cancer cells with high ROS levels died compared with ginseng-treated cancer cells that had low ROS levels. To test whether ROS protected the ginseng-treated colorectal cancer cells from dying, the researchers added two antioxidants (N-acetyl-L-cysteine and vitamin C), which decreased ROS levels and increased rates of cell death.
Whether ROS acts to induce cell death or survival in response to ginseng depends on the specific biochemical pathways that are activated, and how this happens remains unknown. Further studies are needed. The researchers also noted the need for additional investigations to test whether combining ginseng and antioxidants might help prevent the development of colorectal cancers.