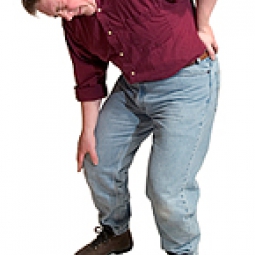 According to a recent analysis of the 2002 National Health Interview Survey, approximately 6 percent of U.S. adults used complementary and alternative medicine (CAM) to treat their back pain during the previous year. The data from this analysis, published in the Journal of the American Board of Family Medicine, also revealed that a majority (60 percent) of survey respondents who used the most common CAM therapies for back pain perceived "a great deal" of benefit.
The most common CAM therapies used for back pain—in descending order of perceived benefit—were chiropractic (66 percent), massage (56 percent), yoga/tai chi/qi gong (56 percent), acupuncture (42 percent), herbal therapies (32 percent), and relaxation techniques (28 percent). The specific factors associated with a greater perception of benefit from CAM use were having an improved self-reported health status, and using CAM because "conventional medical treatment would not help." Respondents cited various reasons for using CAM therapies; more than half reported using CAM because they believed that combining conventional medicine and CAM would help their pain. However, only about a quarter received a referral for CAM from their conventional health care provider.
Back pain is the most common medical condition for which people use CAM, and these data give more insight into the use and perceived benefit of CAM therapies for this condition. The researchers suggested that this analysis demonstrates the need for future studies that include both self-reported outcomes and observer-based performance measures of patients using CAM therapies for back pain.