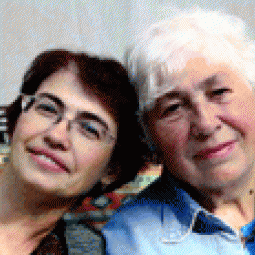 Soy protein supplements containing isoflavones, in an amount within the upper range of traditional Asian diets, had no effect on global cognition in postmenopausal women, according to a recent study published in the journal Neurology. However, this randomized, double-blind controlled trial indicated that soy protein supplements may improve visual memory (memory for faces). Isoflavones are compounds that exert estrogen-like effects in some but not all tissues. Soy foods are a major part of many Asian diets, and some research has suggested that soy foods may have some health benefits for postmenopausal women.
Researchers from Stanford University, the University of Southern California Keck School of Medicine, and the University of Hawaii Cancer Center randomly assigned 350 healthy postmenopausal women to receive protein (25 g/day) as either isoflavone-rich soy protein (containing 91 mg of isoflavones as aglycone equivalents) or milk protein as the matched placebo for 2.5 years. The researchers monitored participants every month for the first 6 months and then every 2 months for the remainder of the trial. The researchers assessed participants for a broad range of cognitive skills at the beginning and end of the study period.
The researchers observed that there was no significant difference in global cognition scores between the two groups. In a secondary analysis, however, the researchers found that compared with placebo, the women in the soy protein group had better visual memory. The researchers found that there were no significant differences between the groups on any other cognitive factors or individual test scores, and no significant differences within a subgroup of younger postmenopausal women. The researchers concluded that this study provides strong evidence that long-term isoflavone-rich soy protein supplements does not improve global cognition, but may improve visual memory, in healthy postmenopausal women.
Reference