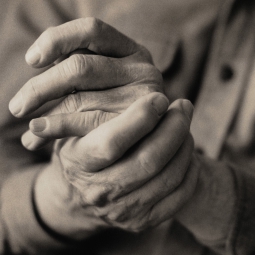 Because conventional drugs for arthritis have had limited success and can cause adverse side effects, researchers are looking at possible alternatives—including herbal formulas from traditional Chinese medicine. In a recent NCCAM-funded study, researchers from the University of Maryland, Harvard Medical School, and the University of Illinois at Chicago analyzed the effects of a modified version of the classic Chinese formula Huo Luo Xiao Ling Dan (HLXL) in an animal model of adjuvant arthritis, which shares some features with human rheumatoid arthritis.
The researchers induced adjuvant arthritis in male rats by injecting them with a complete Freund's adjuvant solution containing heat-killed Mycobacterium tuberculosis. Symptoms—erythema (skin redness), induration (tissue hardness), and edema (fluid accumulation)—emerged in multiple joints between days 8 and 10, got worse over the next 7 to 10 days, and then spontaneously lessened over the following 10 to 14 days. On days 16 to 25, the rats were given a daily oral dose of either a quality-controlled, 11-herb HLXL preparation (2.3 or 4.6 g/kg of herbal extract dissolved in liquid) or liquid only. The researchers tracked arthritis symptom severity (using a standard score) and paw edema volume, measured tissue levels of the proinflammatory proteins tumor necrosis factor alpha (TNF-α) and interleukin-1 beta (IL-1β) at day 25, and monitored adverse effects by looking for unusual behavior.
Compared with controls, the HLXL-treated rats had significantly decreased arthritis symptom scores (on days 23 to 25 at 2.3 g, and days 21 to 25 at 4.6 g); reduced paw edema (on days 22 and 24 at 2.3 g, and days 20, 22, and 24 at 4.6 g); and lower TNF-α and IL-1β levels. No adverse effects were observed.
Based on their results, the researchers concluded that this HLXL formula may have benefits for treating arthritis and related inflammatory disorders.