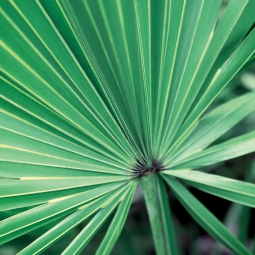 The fruit extract of saw palmetto (Serenoa repens)—a widely used botanical product—administered at up to three times the standard daily dose did not reduce the urinary symptoms associated with prostate enlargement in older men more than placebo. Prostate enlargement, also called benign prostatic hyperplasia (BPH), can cause frequent urination, a weak or intermittent urine stream, and an inability to empty the bladder completely. The study published in the Journal of the American Medical Association was funded by the National Institute of Diabetes and Digestive Kidney Diseases, the Office of Dietary Supplements, and NCCAM.
This double-blind, placebo-controlled, randomized trial was conducted in 369 men 45 years of age or older with lower urinary tract symptoms attributed to BPH. Researchers randomly assigned participants to receive saw palmetto extract or placebo daily, with escalating doses starting at one then two and then three pills of 320 milligrams daily. Dose increases were administered at 24 and 48 weeks.
The study measured the differences between the American Urological Association Symptom Index (AUASI) score at the start of the trial and after 72 weeks of treatment. Secondary measures included improvements in urinary bother or frequency, nocturia (nighttime urination), peak urine flow, prostate-specific antigen (PSA) level, sexual function, incontinence and sleep quality. Between baseline and 72 weeks, mean AUASI scores decreased from 14.4 to 12. points with saw palmetto extract and from 14.7 to 11.7 points with placebo. The group mean change in AUASI score change from baseline to 72 weeks between the saw palmetto and placebo groups was 0.79 points, favoring placebo. Saw palmetto was not more effective than placebo in reducing urinary symptoms for any of the secondary outcomes.
The researchers noted that a single, thoroughly tested saw palmetto extract was studied, but because other saw palmetto products are sold in the United States and the potential active ingredients and mechanisms of the extract are unknown, the findings may not be generalizable. However, when considering the previous negative findings of other saw palmetto trials, which used different extract preparations, the trial results raise doubts that a dose of some preparation will be identified as better than placebo.