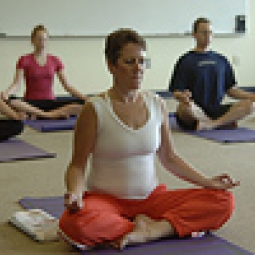 A recent pilot study, conducted by researchers at the University of California, San Francisco, suggests that intensive lifestyle and diet changes may alter gene expression (the way a gene acts) in the prostate—possibly affecting the progression of prostate cancer. Although the study's findings suggest directions for future research, such lifestyle and diet changes are not a substitute for proven prostate cancer therapies.
This pilot study, known as Gene Expression Modulation by Intervention with Nutrition and Lifestyle (GEMINAL) and funded in part by NCCAM, included a group of 31 men with low-risk prostate cancer. These men declined immediate surgery, hormonal therapy, or radiation, and participated in an intensive 3-month nutritional and lifestyle intervention while researchers monitored their tumor progression. The men stuck to a low-fat, plant-based diet and took dietary supplements including fish oil, selenium, and vitamins C and E. They also participated in stress management activities such as yoga-based stretching, breathing, meditation, imagery, and progressive relaxation; did moderate aerobic exercise; and attended group support sessions.
The researchers created "gene expression profiles" and took samples of the men's RNA before and after the intervention. They found that there were changes in the men's RNA following the lifestyle and diet modifications. Certain RNA transcripts that play a critical role in tumor formation had "up-regulated" (increased) and others "down-regulated" (decreased).
The researchers concluded that intensive nutrition and lifestyle changes may alter gene expression in the prostate. They believe that understanding how these changes affect the prostate may lead to more effective prevention and treatment for prostate cancer, and recommend larger, randomized controlled trials to confirm the results of this pilot study.