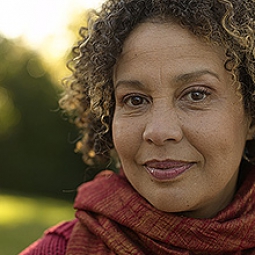 Hypnosis significantly improved various measures of hot flashes in a group of postmenopausal women, according to the results of a recent study. The study, funded by NCCAM, appeared in Menopause: The Journal of the North American Menopause Society.
Hormonal therapy is the most effective treatment for menopausal symptoms, including hot flashes and night sweats (vasomotor symptoms); however, use has declined due to widespread concerns about health risks. Women are interested in finding safe, effective nonpharmacologic approaches with minimal side effects to treat these difficult symptoms, which affect as many as 80% of women. A promising approach is clinical hypnosis, a mind and body practice designed to facilitate a hypnotic state, coolness, and control of symptoms.
Researchers from Baylor University, Indiana University, and The University of Texas at Austin, randomly assigned 187 postmenopausal women (39 to 75 years) who reported at least 7 hot flashes per day or 50 per week into two groups. Each group received five 45-minute weekly sessions of either (1) clinical hypnosis, combined with training in self-hypnosis and an audio recording for daily practice, or (2) a control intervention of structured attention plus an audio recording of hot flash information to be listened to daily. Measurements were taken at the beginning of the study and then at 6 and 12 weeks. Researchers assessed hot flash severity and frequency subjectively with participant-recorded diaries, and also monitored hot flash frequency objectively with a monitor that sensed skin temperature. Researchers also measured hot flash-related daily interference, sleep quality, and treatment satisfaction.
The researchers observed that participants in both groups improved on all outcomes, but the hypnosis group improved to a significantly greater extent than the control group. For example, subjective hot flash frequency decreased significantly by 74% from baseline to week 12 in the clinical hypnosis group compared with 13% in the attention control group. At the 12-week follow-up, the average reduction in objectively monitored hot flashes was 57% for clinical hypnosis and 10% for controls. Secondary outcomes were significantly improved in the hypnosis group compared with controls at the 12-week follow-up: hot flash-related interference, sleep quality, and treatment satisfaction.
The researchers concluded that although the mechanism of how clinical hypnosis works is unknown, clinical hypnosis resulted in significant reductions in both subjective self-reported and objectively measured hot flashes and hot flash scores, compared with controls, in postmenopausal women. Women in both groups expressed satisfaction with treatment, but women who practiced hypnosis had significantly greater levels of satisfaction. No adverse effects were reported, except mild skin irritation for some women from the adhesive used with the monitoring device.
Reference