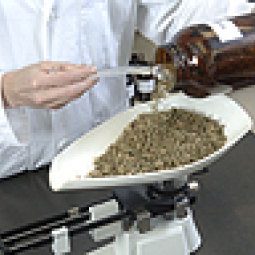 People with pre-diabetes have higher than normal levels of blood glucose, a form of sugar the body uses for energy. Pre-diabetes, also called impaired fasting glucose or impaired glucose tolerance, can lead to type 2 diabetes, heart disease, and stroke. Preventive measures include weight loss, behavior modification, and glucose-lowering drugs. In China and other Asian countries, Chinese herbal medicines have long been used to prevent or delay the onset of diabetes, and there is anecdotal evidence regarding efficacy for this purpose. A recent review, funded in part by NCCAM, examined related clinical trials to see whether scientific evidence supports recommending Chinese herbal medicine as a treatment option for people with pre-diabetes.
The review looked at 16 clinical trials involving 1,391 participants with pre-diabetes, 15 different herbal formulations, and various comparisons (i.e., lifestyle modification, drug interventions, placebo). Study duration ranged from 4 weeks to 2 years (average 9 months). No adverse events were reported. Analysis of data from eight trials that included lifestyle modification as a comparison found that lifestyle modification combined with Chinese herbs was twice as effective as lifestyle modification alone in normalizing blood sugar levels. Participants who received herbal formulations were also less likely to develop full-blown diabetes during the study period.
A number of factors make it impossible to draw firm conclusions from this analysis. The trials tested different herbal formulations and had methodological problems (e.g., lack of details about lifestyle modifications, unclear methods of randomization, poor reporting) that increase the risk of bias. The reviewers concluded that although their findings are promising, further, well-designed trials are needed to clarify the potential role of Chinese herbal medicines in glucose control and diabetes prevention.