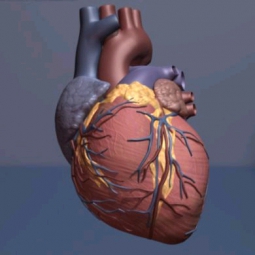 New secondary analyses of data from the Trial to Assess Chelation Therapy (TACT) suggest that the EDTA-based chelation treatments produced a marked reduction in cardiovascular events and death in patients with diabetes but not in those without diabetes. This subgroup analysis of TACT, supported by NCCAM and the National Heart, Lung, and Blood Institute, was published in Circulation: Cardiovascular Quality & Outcomes.
Chelation is a chemical process in which a substance is used to bind molecules, such as metals or minerals, and hold them tightly so that they can be removed from the body. Chelation therapy with disodium ethylene diamine tetra-acetic acid (EDTA) has a decades-long history as a treatment for heavy metal poisoning; however, some practitioners have used it for coronary artery disease without any proof of its effectiveness while exposing patients to potential risks.
From 2003 to 2010, a total of 1,708 adults aged 50 and older were enrolled in TACT, of which 633 (37.1 percent) had diabetes using a broader definition of diabetes consistent with current guidelines. This definition was pre specified before any analysis was performed. Study participants had suffered a heart attack six weeks or more before enrollment (average was about 4.5 years). They were assigned randomly to receive 40 infusions of either the disodium EDTA chelation solution or a placebo solution. Participants also were randomly assigned to receive 40 infusions of either the disodium EDTA chelation solution or a placebo solution. Patients also were randomly assigned to receive high doses of oral vitamins and minerals or an identical oral placebo. Most participants also took standard medicines for heart attack survivors, such as aspirin, beta blockers, and statins. They were followed for a minimum of one year and up to five years, with follow-up ending in October 2011.
TACT's initial report published in the Journal of the American Medical Association showed a modest, but significant, reduction in a cardiovascular events in the EDTA-treated participants. An initial subgroup analysis showed a greater effect of EDTA treatment among participants with a self-reported history of diabetes. Further examination of the data in patients with diabetes demonstrated a 41 percent overall reduction in the risk of any cardiovascular event; a 40 percent reduction in risk of cardiovascular mortality, non-fatal stroke, or non-fatal myocardial infarction; a 52 percent reduction in recurrent heart attacks; and a 43 percent reduction in death from any cause. In contrast, there was no significant benefit of EDTA treatment in the subgroup of 1,045 participants who did not have diabetes. The researchers note that results of this analysis support the initiation of clinical trials in patients with diabetes and vascular disease to replicate these findings, and to define the mechanisms of benefit. However, the researchers also concluded that there is not enough evidence to support the routine use of chelation therapy for this population.
Reference
Escolar E, Lamas GA, Mark DB, et al. The effect of an EDTA-based chelation regimen on patients with diabetes and prior myocardial infarction in Trial to Assess Chelation Therapy (TACT). Circulation: Cardiovascular Quality & Outcomes. 2014;7(1):15-24.