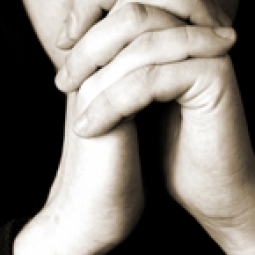 Rheumatoid arthritis (RA) is an autoimmune disease characterized by joint pain, stiffness, inflammation, swelling, and sometimes joint destruction. It affects an estimated 0.5 to 1 percent of the world population. The pomegranate has been used for centuries to treat inflammatory diseases, and people with RA sometimes take dietary supplements containing a pomegranate extract called POMx. However, little is known about the efficacy of POMx in suppressing joint problems associated with RA.
In a recent study funded in part by NCCAM, researchers from Case Western Reserve University and Aligarh (India) Muslim University used an animal model of RA—collagen-induced arthritis (CIA) in mice—to evaluate the effects of POMx. The animals received either POMx or water by stomach tube before and after collagen injection to induce arthritis. POMx significantly reduced the incidence and severity of CIA in the mice. The arthritic joints of the POMx-fed mice had less inflammation, and destruction of bone and cartilage were alleviated. Consumption of POMx, the researchers also concluded, selectively inhibited signal transduction pathways and cytokines critical to development and maintenance of inflammation in RA.
Although previous studies of POMx found cartilage-protective effects in human cell cultures, this is the first study to observe positive effects in a live model. The researchers note that the data from this study suggest the potential efficacy of POMx for arthritis prevention, but not for treatment in the presence of active inflammation; future studies will address disease-modifying effects of POMx. They also note that clinical trials are needed before POMx can be recommended as safe and effective for RA-related use in people.