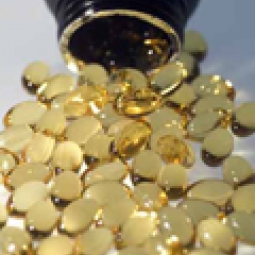 Omega-3 fatty acids may hold promise for use in psychiatry, particularly for depression and bipolar disorder according to a recent article in the Journal of Clinical Psychiatry. Marlene Freeman, M.D., and colleagues conducted a meta-analysis of research looking at omega-3 fatty acid supplements as treatments for psychiatric conditions, such as depression, bipolar disorder, schizophrenia, dementia, and attention-deficit hyperactivity disorder.
Omega-3 fatty acids are essential nutrients that the body cannot make on its own, so they must come from food sources. The richest source of these fatty acids is fish and seafood, but they can also be found in flaxseeds and some eggs.
The authors suggest that omega-3 supplements may be helpful for people with depression or bipolar disorder as a complement to standard care. However, they were unable to determine benefits for other conditions such as schizophrenia and dementia. They also "strongly recommend that patients with psychiatric disorders should not elect supplementation with omega-3 [fatty acids] in lieu of established psychiatric treatment options."
They further recommend studies to look at how the nutrient may work, and large trials to conclusively determine the utility of omega-3 fatty acids in psychiatric care.