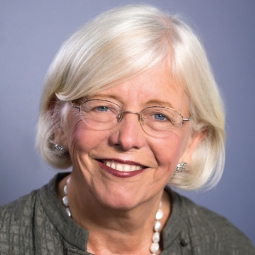 At the National Center for Complementary and Integrative Health (NCCIH), our mission is to build the scientific evidence base about the use of complementary and integrative health approaches in order to inform decisionmaking by the public, by health care professionals, and by health policymakers.
As Director of the Center, I am proud of the important strides we have made in the 5 years since our last strategic plan was released, but there is still much to do. And as we look ahead, we continue to think strategically about our existing programs and priorities, the growing evidence base, research capacity, scientific opportunities, and public health needs.
During an 18-month planning process, with input from NCCIH staff, stakeholders, and scientific advisors, and guidance from the broader National Institutes of Health strategic plan, we have carefully examined how recent developments in science, medicine, and health care have affected the Center's strategic approaches in the diverse arena of complementary and integrative health. The end product of this lengthy process is NCCIH's fourth strategic plan, which takes into account scientific gaps and opportunities under three scientific and two cross-cutting objectives: Advancing Fundamental Science and Methods Development, Improving Care for Hard-to-Manage Symptoms, Fostering Health Promotion and Disease Prevention, Enhancing the Complementary and Integrative Health Research Workforce, and Disseminating Objective Evidence-Based Information on Complementary and Integrative Health Interventions. The scientific objectives in our new plan are aligned with those of the NIH-Wide Strategic Plan, Fiscal Years 2016-2020: Turning Discovery Into Health (https://www.nih.gov/about-nih/nih-wide-strategic-plan).
In addition, this plan identifies our Center's current top scientific priorities for future research. This section of the plan is intended to be "living," as it will be regularly updated based on public health needs, new scientific opportunities, research results, changes in the Center's grant portfolio, and budgetary considerations. It is important to note that the top priorities outlined in this plan do not encompass all of NCCIH's research interests. The Center will continue to rely on and will support highly meritorious investigator-initiated grant applications covering an array of research highlighted in the broader strategic plan.
We remain committed to making investments in research areas that show scientific opportunity and promise, are amenable to rigorous scientific inquiry, foster discovery and innovation, and have an impact on public health and health care. The burden of a disease or chronic condition on people's lives is another important consideration when setting research priorities. Some complementary and integrative health approaches have shown promise for managing some of these conditions and their associated symptoms. Chronic pain will remain an important emphasis. Going forward, the Center will continue to work to build the evidence base on symptom management, including pain, but also depression and anxiety. In addition, we will continue to build our disease prevention research portfolio and focus more on pragmatic clinical trials to test complementary and integrative health interventions in "real world" settings. The evidence base is growing in these areas, and I am eager to explore these research opportunities as we map the path forward.
Josephine P. Briggs, M.D.
Director
National Center for Complementary and Integrative Health