On this page: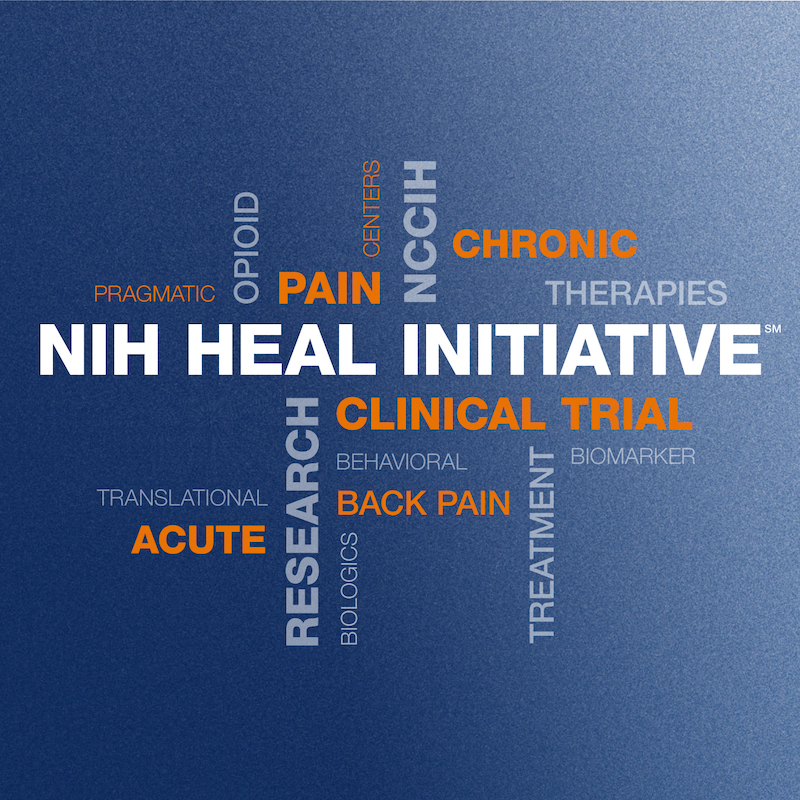 News and Events
There are currently no upcoming events. Please check again soon.
What is NCCIH's Role in HEAL?
The National Center for Complementary and Integrative Health (NCCIH) is an active participant in the NIH HEAL (Helping to End Addiction Long-termSM) Initiative — a trans-NIH effort to accelerate scientific solutions to stem the national public health crisis related to opioids. In concert with other NIH institutes and centers (ICs), NCCIH is working to identify and fund research in the two priority areas outlined in the NIH HEAL Initiative scientific research plan:
Improve treatments for opioid misuse and addiction through identifying new treatment options for addiction and optimizing effective existing therapies;
Enhance pain management via improved understanding of chronic pain and developing new, nonaddictive pain treatments.
During Fiscal Year 2019, the center will publish several funding opportunity announcements (FOAs) related to these priority areas. NCCIH is well positioned to develop initiatives because these areas have been priorities for the Division of Extramural Research and Division of Intramural Research (particularly with regard to pain management).
To meet the expansive goals of the NIH HEAL Initiative, multiple ICs are providing expertise and leadership for specific components. NCCIH is leading or co-leading several initiatives (described in more detail below), and as described in a blog post by NCCIH Director, Dr. Helene Langevin, " All-Hands-on-Deck: NCCIH Needs You To Respond to the NIH HEAL Initiative." We are also signing on to FOAs led by other ICs that will support research related to our mission. We want to ensure that our research community is aware of all new funding opportunities.
NCCIH Led or Co-Led Initiatives
Pragmatic and Implementation Studies for the Management of Pain to Reduce Opioid Prescribing (PRISM)
Behavioral Research to Improve Medication Assisted Treatment (BRIM)
The NIH Back Pain Research Consortium (NIH BACPAC)
Notices
Funding Opportunities
Background & Related Resources
Contact Information
For more information about funding opportunities related to the HEAL Initiative, contact NCCIHHEAL@mail.nih.gov.