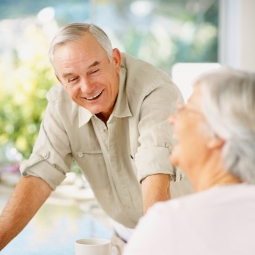 Many older adults are turning to complementary and integrative health approaches, often as a reflection of a healthy self-empowered approach to well-being. Natural products often sold as dietary supplements are frequently used by many older people for various reasons despite safety concerns or a lack of evidence to support their use. Although there is a widespread public perception that the botanical and traditional agents included in dietary supplements can be viewed as safe, these products can contain pharmacologically active compounds and have the associated dangers.
Mind and body practices, including relaxation techniques and meditative exercise forms such as yoga, tai chi, and qi gong are being widely used by older Americans, both for fitness and relaxation, and because of perceived health benefits. A number of systematic reviews point to the potential benefit of mind and body approaches for symptom management, particularly for pain. However, research on these mind and body approaches is still hampered by methodological issues, including a lack of consensus on appropriate controls and lack of intervention standardization. While much of the clinical data is inconclusive, these approaches may help older adults maintain motivation to incorporate physical exercise into their regular activities.
This issue of the digest provides information on complementary and integrative health approaches for conditions clinically relevant to older adults.
Condition and Summary of Current Evidence
Information for Your Patients