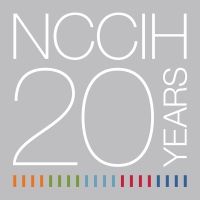 Location:
Bldg 10, Lipsett Amphitheater, NIH Campus
Event Description
On Monday, September 23, 2019, the National Center for Complementary and Integrative Health (NCCIH) will host a 1-day research symposium to celebrate the Center's 20th anniversary. This event will celebrate progress in complementary and integrative health research and look to the future of the field. The day will feature a Stephen E. Straus Distinguished Lecture in the Science of Complementary Therapies by Dr. Lorimer Moseley of the University of South Australia titled "Why We Need a Pain Revolution: From Science to Practice," lightning round presentations with early-stage investigators, and two panel discussions on pain research in military and veteran populations as well as the future of natural products research.
Please register, whether you plan to attend in person or via videocast, using this Eventbrite link.
This event is partially supported by the Foundation for the National Institutes of Health with a generous gift from Bernard and Barbro Osher.
Draft agenda
9:00 – 9:15 am

Opening Remarks and Introduction

Francis Collins, M.D., Ph.D., and Helene Langevin, M.D.

9:15 – 10:15 am

Why We Need a Pain Revolution: From Science to Practice
Stephen E. Straus Distinguished Lecture in the Science of Complementary Therapies

Lorimer Moseley, Ph.D.

10:15 – 11:45 am

Lightning Round Presentations by Invited Early Stage Investigators*

Emmeline Edwards, Ph.D. (moderator)

11:45 am – 1:15 pm

Attendee Lunch on Own

1:15 - 2:30 pm

Panel – Pain Management in Military and Veteran Populations

Wendy Weber, N.D., Ph.D., M.P.H. (moderator)
Christine Goertz, D.C., Ph.D., Robert Kerns, Ph.D., and Donald McGeary, Ph.D.

2:30 – 2:45 pm

Break

2:45 – 4:00 pm

Panel – Natural Products Research: Future of the Field

Craig Hopp, Ph.D. (moderator)
Martin Blaser, Ph.D., Nadja Cech, Ph.D., and Cassandra Quave, Ph.D.

4:00 – 4:30 pm

The Role of Integrative Medicine in Wellness and Prevention: Looking Forward

Helene Langevin, M.D., and David Shurtleff, Ph.D.

*Early Stage Investigators for Lightning Round

Omayma Alshaarawy, M.B.B.S., Ph.D., Michigan State University
Lauren Atlas, Ph.D., NCCIH Division of Intramural Research
Yarimar Carrasquillo, Ph.D., NCCIH Division of Intramural Research
Alex Chesler, Ph.D., NCCIH Division of Intramural Research
Jiang-Ti Kong, M.D., Stanford University
Brent Leininger, D.C., M.S., University of Minnesota
Maren Nyer, Ph.D., Massachusetts General Hospital
Medha Pathak, Ph.D., University of California, Irvine
Amanda Shallcross, N.D., M.P.H., New York University
Patrick Shih, Ph.D., University of California, Davis
Zirui Song, M.D., Ph.D., Harvard Medical School
Helen Weng, Ph.D., University of California, San Francisco