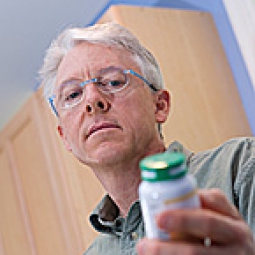 The herbal dietary supplement Ginkgo biloba did not lower blood pressure (BP) or reduce the incidence of hypertension (high BP) in a large group of older men and women, according to research recently reported in the American Journal of Hypertension. Although preliminary studies in animals and humans have indicated that ginkgo might have antihypertensive effects, this research was the first to explore that possibility in a large, long-term, placebo-controlled clinical trial.
The research was part of the NCCAM-funded Ginkgo Evaluation of Memory (GEM) study. The 3,069 GEM participants took either 120 mg of ginkgo or an identical-appearing placebo twice daily. Researchers then monitored a variety of health status measures, focusing on cognitive decline and dementia but also looking at blood pressure and other aspects of aging. Participants' median age was 79 years; median followup was 6.1 years.
Researchers found no BP-related differences between the ginkgo and placebo groups. During the course of the study, the two groups had similar changes in systolic BP, diastolic BP, and pulse pressure (the difference between systolic and diastolic pressure). The researchers found that the two groups were similar regardless of whether participants were also taking antihypertensive medication, and regardless of their BP status at the beginning of the study (hypertensive, prehypertensive, or normal). They also found no evidence that ginkgo reduced the incidence of hypertension.
The researchers note that the absence of an antihypertensive effect in this study does not eliminate ginkgo as a potential alternative for cardiovascular disease prevention. They suggest that future studies look at a slightly younger population and assess other measures of vascular health.