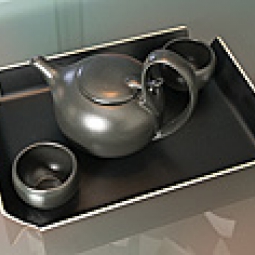 White tea extract increased a specific type of cell death in laboratory cultures of two different types of non-small cell lung cancer cells, indicating that the tea may have an anti-cancer effect, according to a study published in the journal Cancer Prevention Research. Although white tea comes from the same plant as green and black teas (Camellia sinensis), white tea goes through much less processing, resulting in a higher concentration of polyphenols. While this study builds on previous laboratory research suggesting that tea—in particular, green tea—may have anti-tumor effects for certain cancers, there is no evidence yet that this laboratory research can be extended to treatments in people.
Researchers from the University of New Mexico, the University of California Los Angeles, and Scripps Green Hospital in La Jolla, California, treated two types of non-small cell lung cancer cells with white tea extract. This caused changes in both cell lines that led to cell death (apoptosis), and did so in a dose-dependent manner. Previous laboratory research has linked carcinogenesis (the process by which normal cells are transformed into cancer cells) to inflammatory events involving the ways in which cells chemically communicate. This study, for the first time, showed the roles of the PPAR‑gamma and 15‑LOX signaling pathways in white tea-induced apoptosis. (A reduction in PPAR‑gamma in a tumor is linked to poor prognosis in patients with lung cancer.) The researchers also compared green tea extract with white tea extract and found that white tea extract was significantly more effective in increasing certain RNA transcripts (e.g., PPAR‑gamma) that play a critical role in cell death. They noted, however, that the components in white tea extract that may be responsible for this outcome are not yet known.
The researchers suggest that further studies of white tea extract are needed to better determine if there are micronutrients or other substances in the tea that have not yet been characterized. They noted that the findings from this preliminary study provide an important basis for more investigation of the anti-cancer properties of white tea extract and whether it may help prevent the development of lung cancer.