Acupuncture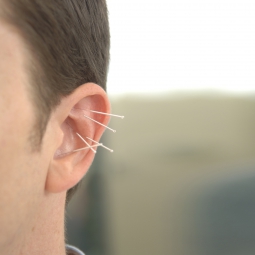 The term "acupuncture" describes a family of procedures involving the stimulation of points on the body using a variety of techniques. The acupuncture technique that has been most often studied scientifically involves penetrating the skin with thin, solid, metallic needles that are manipulated by the hands or by electrical stimulation. Practiced in China and other Asian countries for thousands of years, acupuncture is one of the key components of traditional Chinese medicine.
Although millions of Americans use acupuncture each year, often for chronic pain, there has been considerable controversy surrounding its value as a therapy and whether it is anything more than placebo. Research exploring a number of possible mechanisms for acupuncture's pain-relieving effects is ongoing.
Information about acupuncture, including safety and effectiveness as well as tips on finding a qualified practitioner.
Research Spotlights
Ongoing Medical Studies
NCCIH Clinical Digest
Clinical Practice Guidelines
Continuing Education (CME, CEU)
Scientific Literature
This page last modified September 24, 2017