Chiropractic, Spinal Manipulation, and Osteopathic Manipulation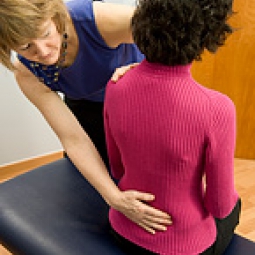 Chiropractic is a health care profession that focuses on the relationship between the body's structure—mainly the spine—and its functioning. Although practitioners may use a variety of treatment approaches, they primarily perform adjustments (manipulations) to the spine or other parts of the body with the goal of correcting alignment problems, alleviating pain, improving function, and supporting the body's natural ability to heal itself.
Spinal Manipulation is the application of controlled force to a joint, moving it beyond the normal range of motion in an effort to aid in restoring health. Manipulation may be performed as a part of other therapies or whole medical systems, including chiropractic medicine, massage, and naturopathy.
Osteopathic manipulation is a type of manipulation practiced by osteopathic physicians. It is combined with physical therapy and instruction in proper posture.
This fact sheet discusses chiropractic, including chiropractors, treatments, safety and efficacy, history, use in the United States, and research.
This fact sheet summarizes the current scientific knowledge about the effects of spinal manipulation on low-back pain.
Research Spotlights
Ongoing Medical Studies
Clinical Practice Guidelines
Continuing Education (CME, CEU)
Scientific Literature
This page last modified September 24, 2017