Hepatitis C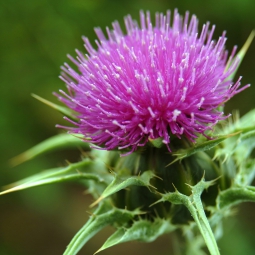 Hepatitis C is a liver disease caused by a virus. It is usually chronic (long-lasting), but most people do not have any symptoms until the virus causes liver damage, which can take 10 or more years to happen. Without medical treatment, chronic hepatitis C can eventually cause liver cancer or liver failure. An estimated 2.7 to 3.9 million people in the United States have chronic hepatitis C.
Some people with hepatitis C try complementary health approaches, especially dietary supplements. Several herbal supplements have been studied for hepatitis C; however, no dietary supplement has yet been shown to be effective for hepatitis C or its complications.
This fact sheet provides information on the effectiveness and risks of dietary supplements like milk thistle (silymarin) for hepatitis C, plus resources for more information.
This page last modified May 10, 2018