Mind and Body Practices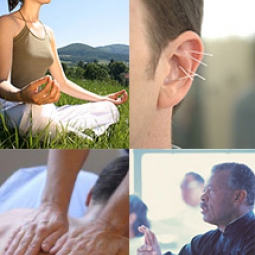 Mind and body practices are a large and diverse group of techniques that are administered or taught to others by a trained practitioner or teacher. Examples include acupuncture, massage therapy, meditation, relaxation techniques, spinal manipulation, and yoga.
Information about acupuncture, including safety and effectiveness as well as tips on finding a qualified practitioner.
This fact sheet provides information about meditation for conditions such as high blood pressure, anxiety, depression, and pain.
This fact sheet provides a general overview of yoga and suggests sources for more information.
Research Spotlights
Selected summaries of research results on:
This page last modified September 24, 2017