Omega-3 Fatty Acids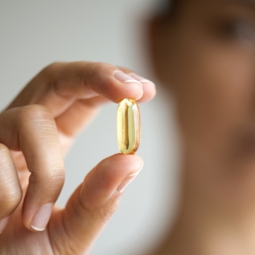 Omega-3s (short for omega-3 fatty acids) are a kind of fat found in foods and in the human body. They are also sold as dietary supplements.
Extensive research has been done on omega-3s, especially the types found in seafood (fish and shellfish) and fish oil supplements. The evidence indicates that omega-3 supplements don't reduce the risk of heart disease. However, they may relieve symptoms of rheumatoid arthritis, and if taken in high doses, they can reduce triglyceride levels.
Omega-3 fatty acids, with a focus on dietary supplements, including research results, safety issues, and sources for additional information.
Research Spotlights
Ongoing Medical Studies
NCCIH Clinical Digest
Scientific Literature
This page last modified May 03, 2018