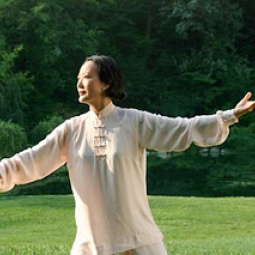 The following video is intended to be an educational tool that features tai chi and qi gong as an activity to enhance wellness. These exercise therapies are generally considered safe, self-care approaches used to promote a healthy lifestyle. As always, talk to your health care provider if you are using or considering using any complementary health approaches so that they can help safely coordinate your care.
Tai chi, which originated in China as a martial art, is sometimes referred to as "moving meditation"—practitioners move their bodies slowly, gently, and with awareness.
NCCIH has provided this material for your information. It is not intended to substitute for the medical expertise and advice of your health care provider(s). We encourage you to discuss any decisions about treatment or care with your health care provider. The mention of any product, service, or therapy is not an endorsement by NCCIH.