Arthritis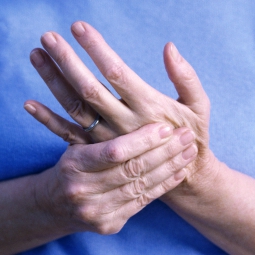 An estimated 27 million adults in the United States live with osteoarthritis—the most common type of arthritis. Osteoarthritis, also called degenerative joint disease, is caused by the breakdown of cartilage, which is the connective tissue that cushions the ends of bones within the joint. Osteoarthritis is characterized by pain, joint damage, and limited motion. The disease generally occurs late in life, and most commonly affects the hands and large weight-bearing joints, such as the knees. Age, female gender, and obesity are risk factors for this condition.
Rheumatoid arthritis (RA) is a health condition that causes pain, swelling, stiffness, and loss of function in the joints. Conventional medical treatments are highly effective for RA; however, researchers are also studying complementary health approaches as possible additions to RA treatments.
This fact sheet provides information on the safety and effectiveness of complementary health approaches for rheumatoid arthritis (RA).
Fact sheet on complementary health approaches studied for osteoarthritis, including acupuncture, massage therapy, tai chi, herbs, glucosamine, chondroitin, and S-adenosyl-L-methionine (SAMe).
NCCIH Clinical Digest
Clinical Practice Guidelines
Scientific Literature
This page last modified September 24, 2017